EMANUELE FIORE AT SOTHEBY'S – AUCTION
Congratulation and thank you to all those who participated in Take Home a Nude and congratulation to Emanuele Fiore and his artwork "Beauty", that has reached the maximum possible bid on Paddle8.
The evening was a tremendous success with nearly 800 guests in attendance and over 1M USD raised.
We were thrilled with the excitement and support shown for the Academy and muse honorees Louie Chaban, Racquel Chevremont, Helena Christensen, Alba Clemente, David Croland, Rose Dergan, Anh Duong, Debbie Harry, Jerry Hall, Zoya Loeb and Brooke Shields.
A very special thank you to our chairs Alexander Gilkes, Princess Alexandra of Greece, Adam Lindemann, Colby Mugrabi and Live Schreiber. Many thanks also to sponsor AXA XL, Cadogan Tate, Champagne Bollinger, Ozymandias Wine, Paddle8, Proximo Spirits, Sant Ambroeus, Sotheby's and VOSS Artesian Water from Norway.
You can read more about the evening in The New York Times, Vogue, WWD, W Magazine, NY Post, Art Zealous, Avenue, Forbes, Guest of a Guest, Whitewall and Document Journal.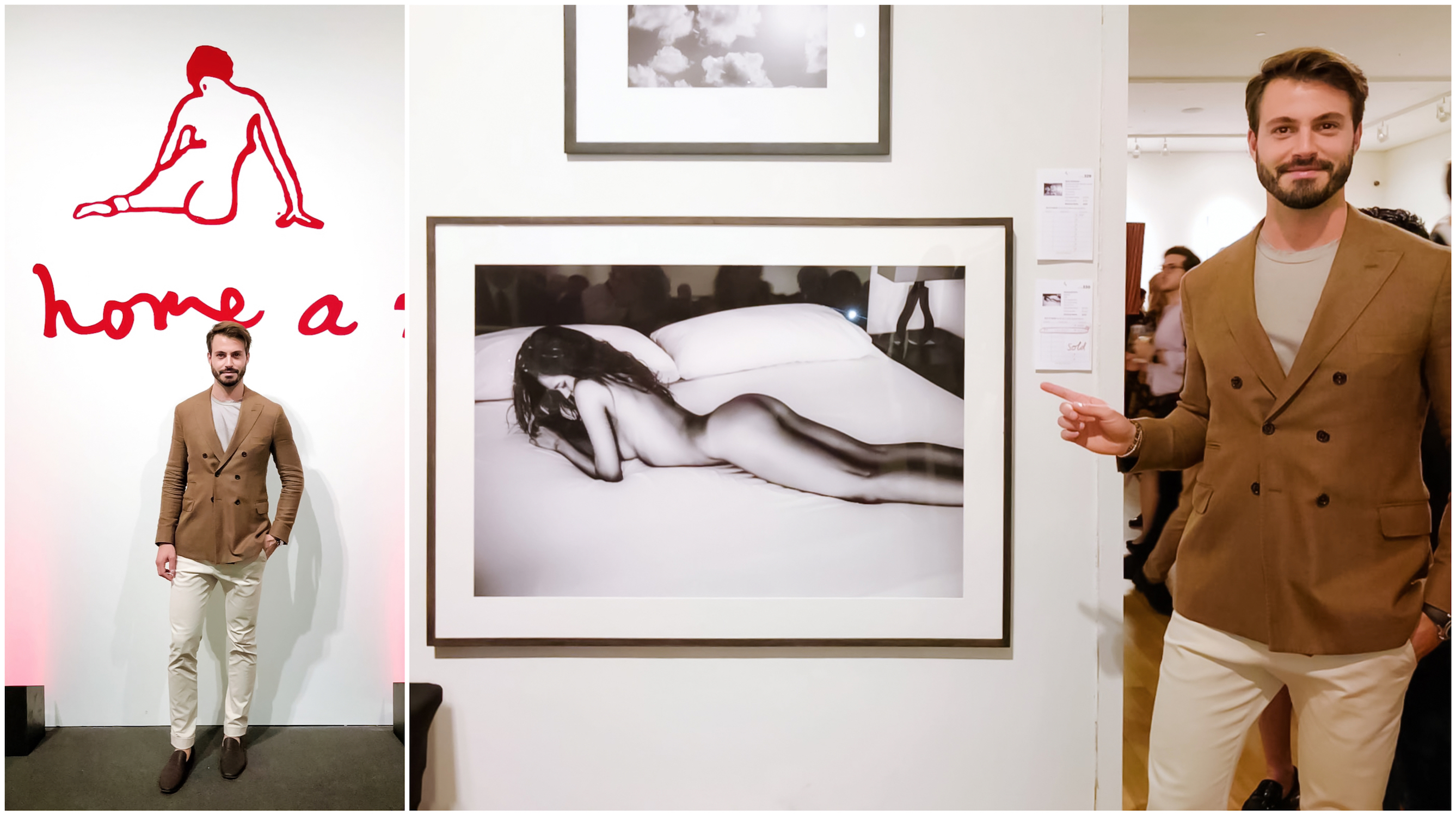 "I'M BEYOND EXCITED TO ANNOUNCE THAT TWO OF MY ARTWORKS, PAYROLL AND MODEL PERMIT, FOR THE SECOND YEAR IN A ROW HAVE BEEN SELECTED AND EXPOSED AT SOTHEBY'S DURING THE AUCTION TAKE HOME A NUDE. A VERY SPECIAL THANKS TO THE TEAM FOR SELECTING ME AND CONGRATULATIONS TO ALL OF THIS YEAR'S NOMINEES WHOSE WORKS WE REALLY LOVED. THANK YOU TO THOSE WHO SUPPORTED ME, THIS UNEXPECTED RECOGNITION MOTIVATES US EVEN MORE TO DO WHAT I LOVE" – EMANUELE FIORE